Lipofirm Pro treatments in Bromley, Kent
Get incredible results with our body contouring and fat reduction treatments, near Bromley, Kent
Achieve incredible fat removal and skin tightening with Lipofirm Pro. This revolutionary and non-invasive treatment is taking the beauty world by storm and Shape and Tone Aesthetics caters to clients in Bromley, Elmstead and the surrounding areas of Greater London, including in Beckenham.
Lipofirm Pro uses two types of innovative technologies to achieve impressive results and it has been endorsed by many celebrities. With visible results from the very first treatment and no need post-recovery treatment time needed, it is no wonder so many people are blown away how effective it is.
Body contouring treatments to aid the loss of belly fat
This cellulite reduction and body contouring treatment is painless, safe and offers long-lasting results. Whether you are looking to lose belly fat, get rid of cellulite or for arm fat reduction, this treatment ticks all the boxes. It uses TriLipo Radiofrequency (RF) and TriLipo and Dynamic Muscle Activation (DMA). These patented technologies work in harmony, delivered by a single, handheld applicator, causing minimal discomfort.
The RF energy heats the dermal and subcutaneous fatty layers and this increases metabolism in the subcutaneous layer, accelerating the natural metabolism process and the release of liquid fat from the fat cells.
The fat is then drained by simultaneously applying internal and external pressure to the fat layer. Internally the DMA pulses simulate the muscle causing it to contract and lift, pushing the fat cells towards the surface. The external pressure of the applicator accelerates the removal of fat through the lymphatic drainage system.
The energy heats the skin's collagen fibres, causing them to contract. This leads to immediate skin tightening and improvement in texture. It also encourages the production of new collagen.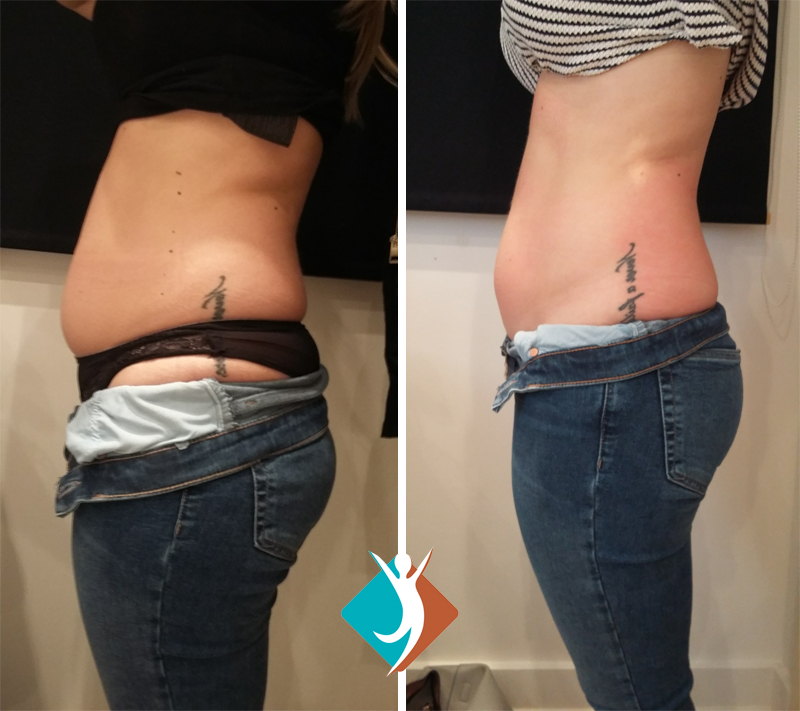 Lipofirm Pro is non-invasive and pain-free. You will feel warmth and your muscles contracting but this is not a painful sensation. This treatment is medically-certified and can be carried out on anyone, with all types of skin. Our therapists always carry out a detailed assessment and medical consultation prior to your first session, to ensure there are no reasons that the treatment may be suitable for you.
You will see immediate results but a course of up to eight treatments is often recommended, although every case is unique, and your therapist will be able to discuss this with you. We take detailed measurements and photographs, so we can evidence the amazing results.
To ask questions or to book a Lipofirm fat reduction treatment now, please call 020 3488 0662.
Reduce belly fat with our non-surgical weight loss treatment local to Elmstead (BR1)
Lipofirm Pro can be used on various parts of the body. On the body, it can target the belly, flanks, buttocks, waist, arms, and thighs. Benefits include targeted fat loss, including belly fat removal, cellulite reduction, improved skin texture and tone and reduction of stretch mark scarring.
One of the most popular areas we treat is the tummy and love handle area. The treatment gets rid of stubborn fat, stimulates and muscles and leads to body contouring and sculpting.
For the face, this is a wonder treatment that will fight the signs of aging and lead to a more youthful look. A course of Lipofirm facials will:
The TriLipo RF energy also causes the contraction of collagen, leading to immediate skin tightening and contouring within the treatment areas.
Immediate results visible

Walk in, walk-out procedure

Clinically-proven to be safe and effective

Suitable for all skin types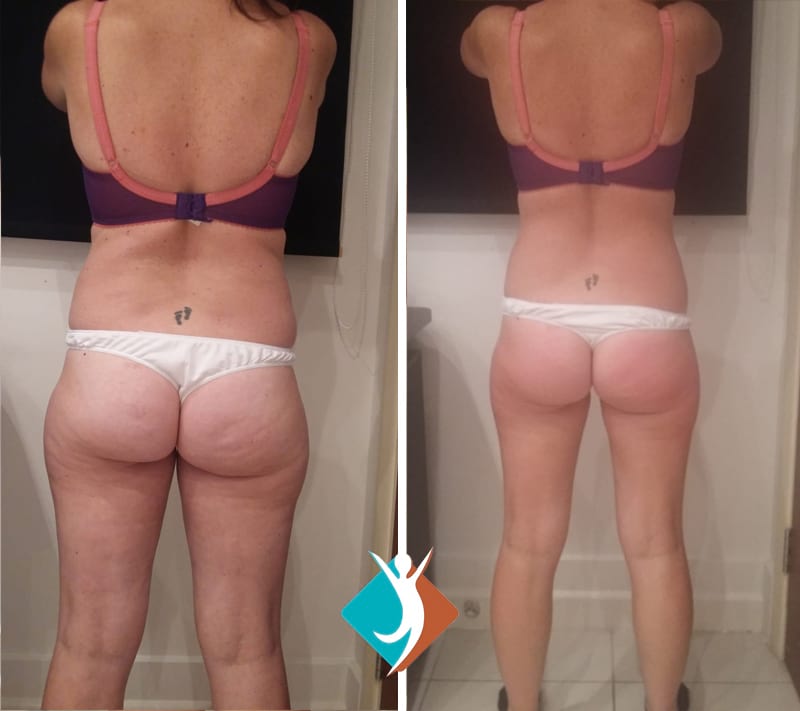 Skin tightening and body contouring

Lifting and toning of muscles
Reduction of fine lines around forehead, mouth and eyes

Facial and jaw contouring

Stimulating collagen production

Skin tightening on the face and neck

Detoxification and improved drainage
For more information about any of our services, please call us now on 020 3488 0662.
Bromley cellulite removal: Can your treatments help?
Have you got a problem with cellulite? Cellulite is completely normal and natural and occurs when deposits of fat push through connectivity tissue beneath the skin. This results in a dimpled and lumpy appearance. There are many things that affect cellulite including age, lifestyle, genetics, hormones and diets.
Unlike surgical procedures, Lipofirm Pro is non-surgical and will help reduce and banish cellulite for good. As well as reducing the visual signs of cellulite, it also boosts collagen production and gives the appearance of firmer and smoother skin.
Treatment time varies from 30 minutes to 60 mins
Immediate recovery – no downtime needed
FDA-approved with clinical trials
Immediate fat loss and skin-smoothing results
No anaesthetic needed – treatment is pain-free
Lasting results dependant on the number of sessions
Non-surgical weight loss and body contouring in Bromley: Call our clinic now for a free consultation
To speak to us about Lipofirm Pro and the benefits it could offer you, please call us on 020 3488 0662. Alternatively, you could email info@shapeandtoneaesthetics.com
Our treatments can help in the following ways: –
Tighten skin and contour the face
Reduce the appearance of wrinkles and fine lines
Minimise enlarged pores
Stimulate new collagen production
Brighten and balance skin tone and improve texture