Buttock Lifts- Specialists in Non-Surgical procedures to help you reduce fat or cellulite and lift the buttocks to become the best version of yourself
At Shape and Tone Aesthetics, body confidence and positivity are our priority.
We use the Lipofirm Pro which has been proven to be 100% safe and effective and is the most advanced solution for non-invasive body contouring and skin tightening.
What is a Buttock Lift using Lipofirm Pro?
The Lipofirm Pro targets two areas for the buttock lift. First, we focus on the 'sausage' of fat underneath the buttocks to reduce and lift. We then use radio frequency to tighten the skin resulting in a perkier behind.
What does the Buttock Lift procedure involve?
The Lipofirm applicator delivers a gentle current to the skin. The treatment will lift and contour the buttocks leaving the area firm and toned. It will also reduce the appearance of cellulite providing a smoother, defined and dimple free appearance.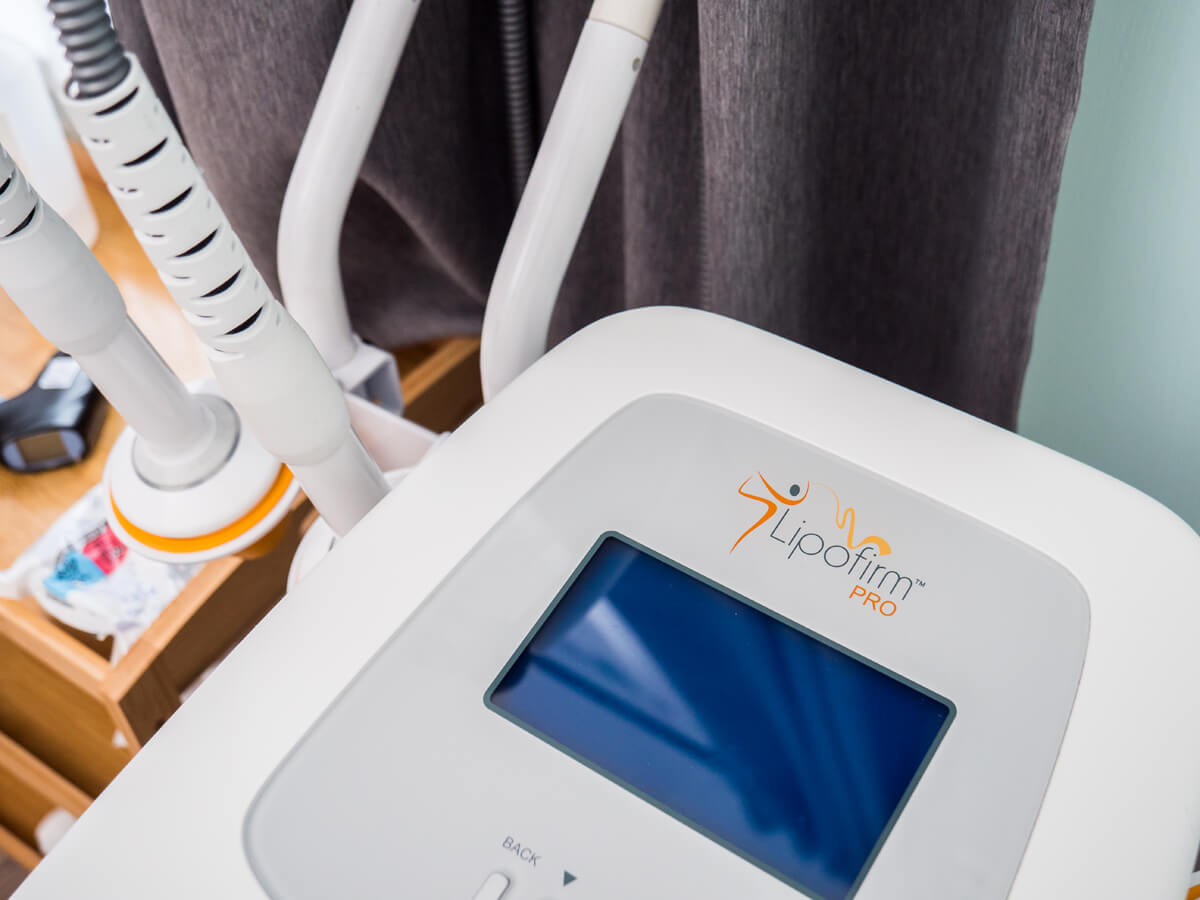 Looking for non-surgical cosmetic treatment near you?
People who are looking to improve their body confidence come from all over London, Surrey and Kent for non-surgical body treatments. Contact Us to Book an Appointment!
Just so thrilled with the results.

I can't quite believe just how amazingly well it worked
Buttock Lift- Before and After
Take a look at the fantastic results our clients are seeing with our non-surgical Buttock lift treatments!
Non-Surgical Buttock Lift Prices
Consultation
Free
Standard treatment (30 mins)
Extended treatment (45 mins)
£160
£210
Course of 4 Standard treatment
Course of 4 Extended treatment
Was £640

50% Sale Price Now £319!
Was £840

50% Sale Price Now £419!
Course of 8 Standard treatment
Course of 8 Extended treatment
Was £1280

60% Sale Price Now £512!
Was £1680

60% Sale Price Now £672!
Brazilian Buttock Lift Treatment FAQ's
What causes the buttocks to sag and lose shape?
As we age the skin loses elasticity and the skin can sag. The muscles on the buttocks can also weaken with age. This happens when excessive fat cells gather behind the skin, causing a loss of muscle tone. Most likely causes for this are ageing (our bodies naturally lose elasticity over time), a lack of exercise, or spending long hours in the same posture, which is especially common for people who work at office desks.
What is the best non-surgical way to lift the buttocks?
The Lipofirm Pro offers a great alternative to painful surgery without any scarring or down time.
How many sessions of Lipofirm Pro do I need for the desired effect on my buttocks?
Your consultant will advise you on the best course of treatment. Most clients have eight sessions.
How long does it take to see results from non-surgical buttock lifts using Lipofirm Pro?
Some clients see an improvement in the skin from the first treatment, the lift will happen over time after a series of treatments.
Are non-surgical buttock lifts safe?
The Lipofirm Pro is proven to be safe and effective for non-surgical buttock lifts.