Non surgical fat reduction treatments in Beckenham, Kent
Revolutionary fat reduction treatments near Beckenham, Kent
Are you looking for revolutionary fat reduction or body contouring treatments? Perhaps you want to reduce belly fat fast? Or maybe you would like to try a new wrinkle treatment for fine lines? Lipofirm Pro is an advanced, non-invasive and award-winning non-surgical treatment. A painless 'walk-in walk-out' treatment, it can be used on various parts of the body with fantastic results. Try this innovative treatment today!
At Shape and Tone Aesthetics, we are committed to helping you achieve your aesthetic goals. We want our clients to feel confident and comfortable on their skin. Our clinic in Croydon is just a short journey from Beckenham and Elmers End and we welcome clients from all local areas, including in Bromley. Alongside Lipofirm Pro treatments, we offer a variety of other non-surgical facial and body treatments, including massages and hair removal.
Local Lipoform Pro treatments
Lipofirm Pro combines TriLipo Radiofrequency (RF) technology and TriLipo Dynamic Muscle Activation (DMA) technology for optimal skin tightening and fat reduction results. This is a medically-certified treatment and is completely safe.
The benefits of TriLipo include:
Cellulite reduction and improvement
Focused fat reduction
Detoxification and improved drainage
Toning, lifting and firming of muscles
Enhanced blood circulation and detoxification
Wrinkle reduction
Skin tightening and firming
Long term circumferential difference
Whether you are struggling to rid of tummy fat or are looking for body sculpting or even arm fat reduction, this treatment produces incredible, long-lasting results from the first treatment.
For more details about Lipofirm Pro or to start your journey towards feeling more comfortable in your body, please call us now on 020 3488 0662.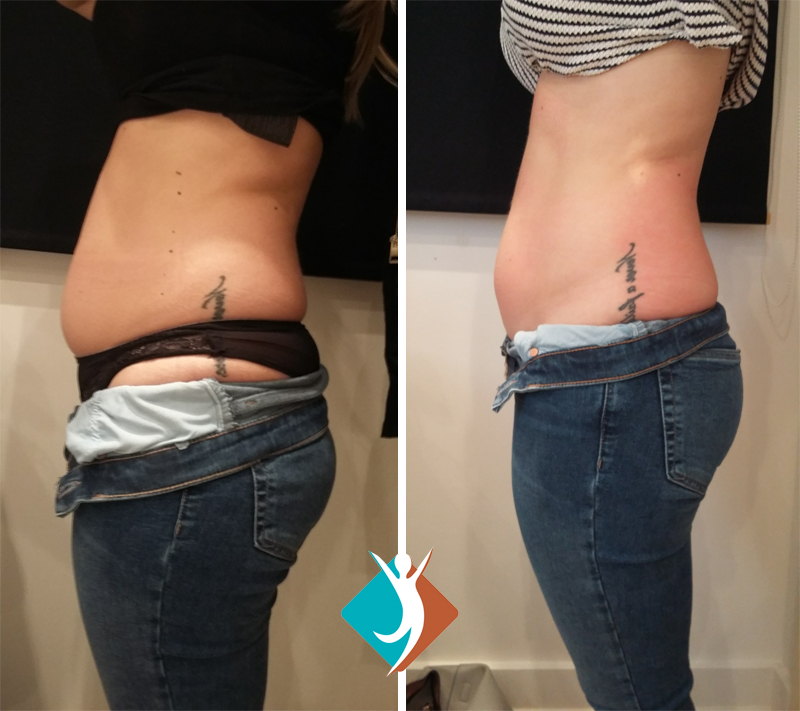 How does Lipofirm Pro body sculpting work? We treat all clients in and around Elmers End (BR2)
Lipofirm Pro works by using a single applicator. The technology works on the dermis, hypodermis (fat) muscle layers. The energy heats the subcutaneous fatty layer and stimulates the release of liquid fat. In addition, this warming accelerates the metabolic process. In parallel, pressure is applied on the fat layer drain the fat via the lymphatic drainage system. The combination of TriLipo RF and DMA encourages oxygenation and causes collagen to contract and rejuvenates. This has an immediate skin-tightening effect.
Before your treatment, our therapists will complete a detailed consultation looking at the areas you wish to target, be it your belly, thighs, waist, buttocks, arms, hands, jowls. or face. We will also ask for details of your medical history. We can then advise you about how many treatments you may need to see the best results.
The treatment itself is painless and feels similar to a hot stone massage, where heat is applied to the skin. The electrical pulses heat the deepest layers of the skin, so whilst it may produce some redness, the risks are minimal.
There is no downtime needed after the treatment, so you will be able to return to your daily routine. The safety and efficacy of the treatment has been proven in many clinical trials and the treatment is effective on all skin types. See our case study, who wanted to reduce belly fat.
Beckenham wrinkle treatments
Are you looking to combat the effects of aging? Did you know that collagen production in our bodies starts to reduce as we age? As levels lower, the structural framework for holding the skin starts to deteriorate and we get more wrinkles and fine lines. If you are looking for a non-surgical facelift or wrinkle reduction treatment, Lipofirm Pro is the answer.
The radio frequency technology heats the skin and causes it to produce more collagen. The contraction of collagen fibres also improves skin texture, flexibility and skin tightening. This can be used on the forehead and brows, lip and smile lines, jaw and jowl area, neck, under the eyes or around the eyes. It can also reduce enlarged pores and will always give dull skin a youthful boost.
Immediately visible results
Ideal for saggy jowls, crow's feet and other parts of the face
Non-invasive and long-term effects
Pleasant treatment experience
Ideal for all skin types
Results vary from person to person and can be seen immediately but even better results will be seen after a few weeks of renewed collagen production.
The TriLipo RF energy also causes the contraction of collagen, leading to immediate skin tightening and contouring within the treatment areas.
Immediate results visible

Walk in, walk-out procedure

Clinically-proven to be safe and effective

Suitable for all skin types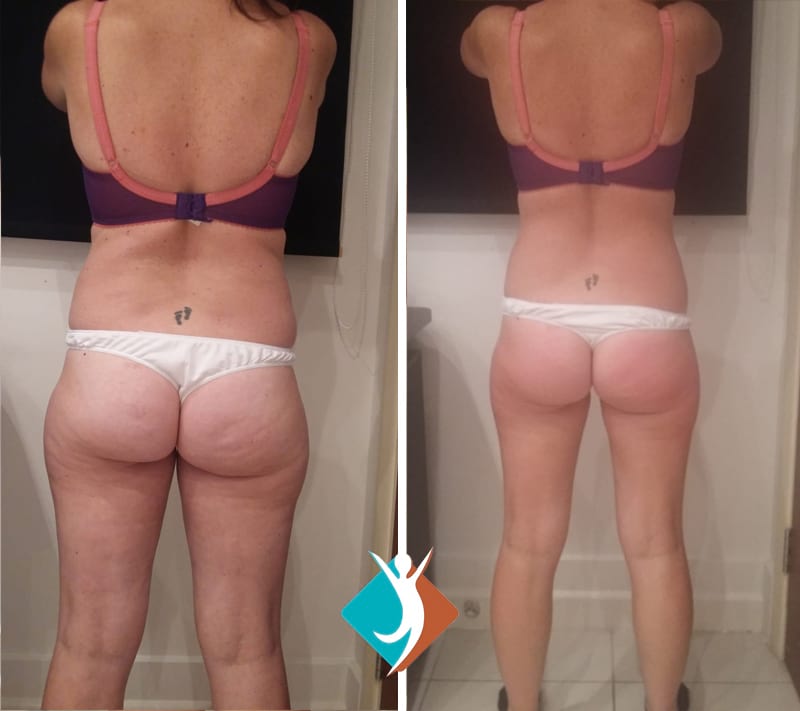 Skin tightening and body contouring

Lifting and toning of muscles
Reduction of fine lines around forehead, mouth and eyes

Facial and jaw contouring

Stimulating collagen production

Skin tightening on the face and neck

Detoxification and improved drainage
For cellulite removal and other weight loss solutions, try Lipofirm Pro in Beckenham now
Contact us now on 020 3488 0662 or email info@shapeandtoneaesthetics.com and we will get back to you.