Stomach and Love Handle Fat Reduction- Specialists in Non-Surgical procedures to help you reduce fat and tighten the to become the best version of yourself
What is Stomach Fat Reduction using Lipofirm Pro?
Lipofirm Pro uses Radio Frequency (RF) and Dynamic Muscle Activation (DMA). The RF heats the fat cell causing it to release the fat and  the DMA stimulates lymphatic drainage. Simultaneously once area is reduced the RF tightens and reshapes.  This is one of the most popular treatments at Shape and Tone Aesthetics for body contouring.
What does the procedure involve?
Lipofirm Pro use TriLipo technology that simultaneously releases fat using proven Radio Frequency (RF) energy. The RF heats the fat cells and causes them to release liquid waste fat. The DMA removes the released fat naturally using a patented lymphatic drainage system. The radio frequency reshapes the skin that causes immediate collagen contraction and long-term collagen rejuvenation. This makes it a safe fat reduction treatment even for those with sensitive skin. The treatment involves using a special applicator to apply a gentle safe current to your skin which tightens the skin and reduces fat.
Looking for non-surgical cosmetic treatment near you? People who are looking to improve their body confidence come from all over London, Surrey and Kent for non-surgical body treatments. Contact Us to Book an Appointment!
Stomach and Love Handle Fat Reduction- Before and After
Take a look at the fantastic results our clients are seeing with our non-surgical treatments!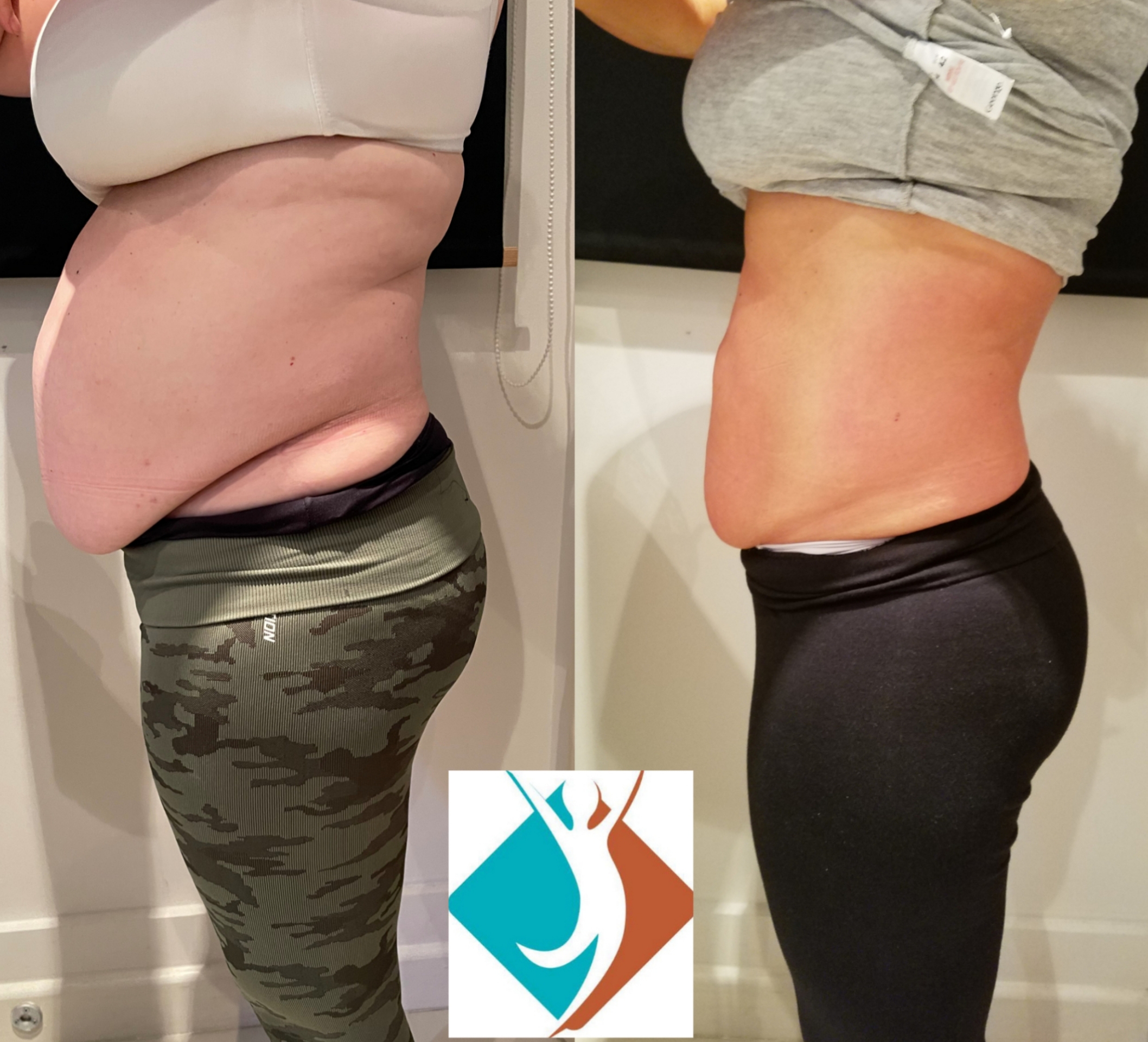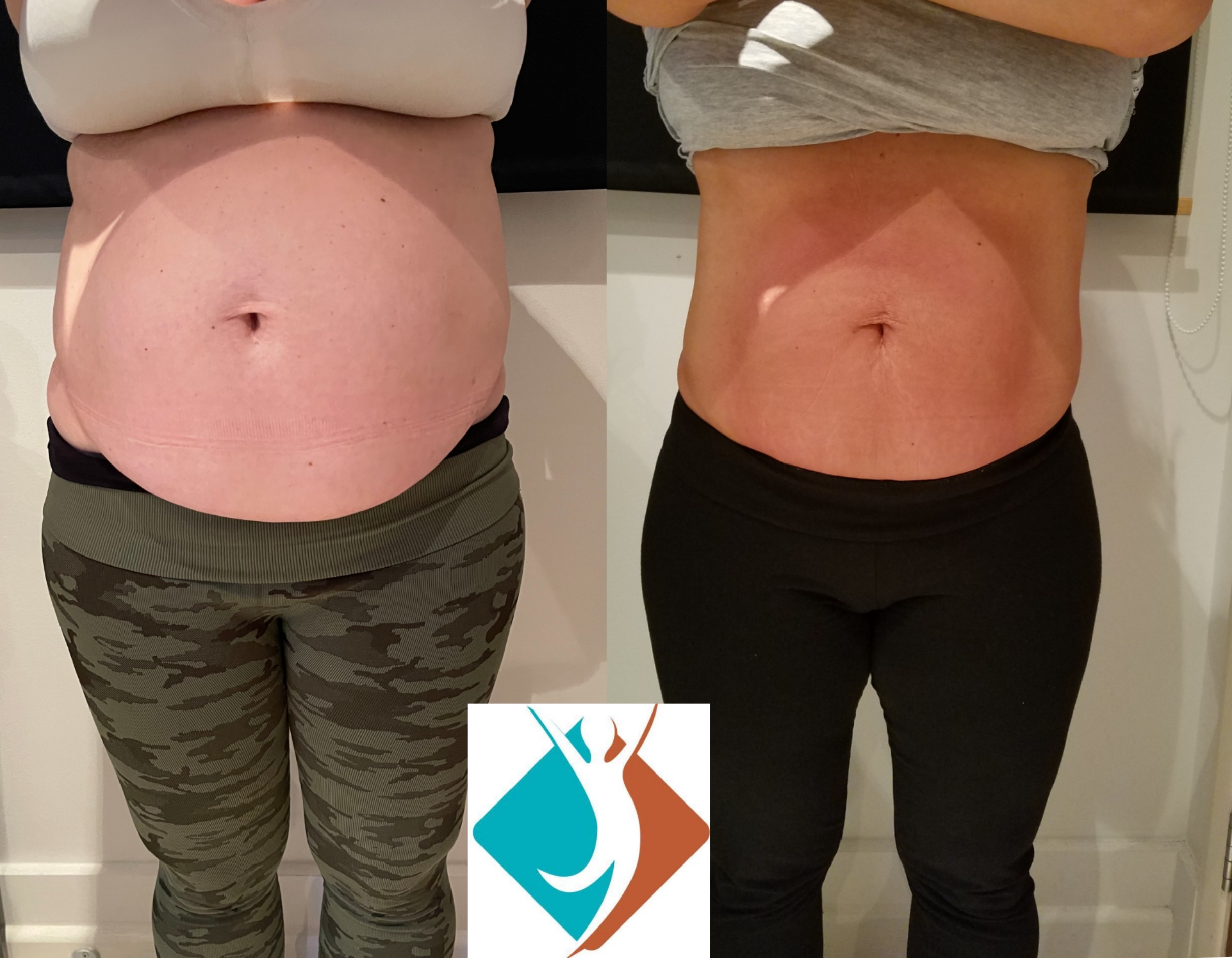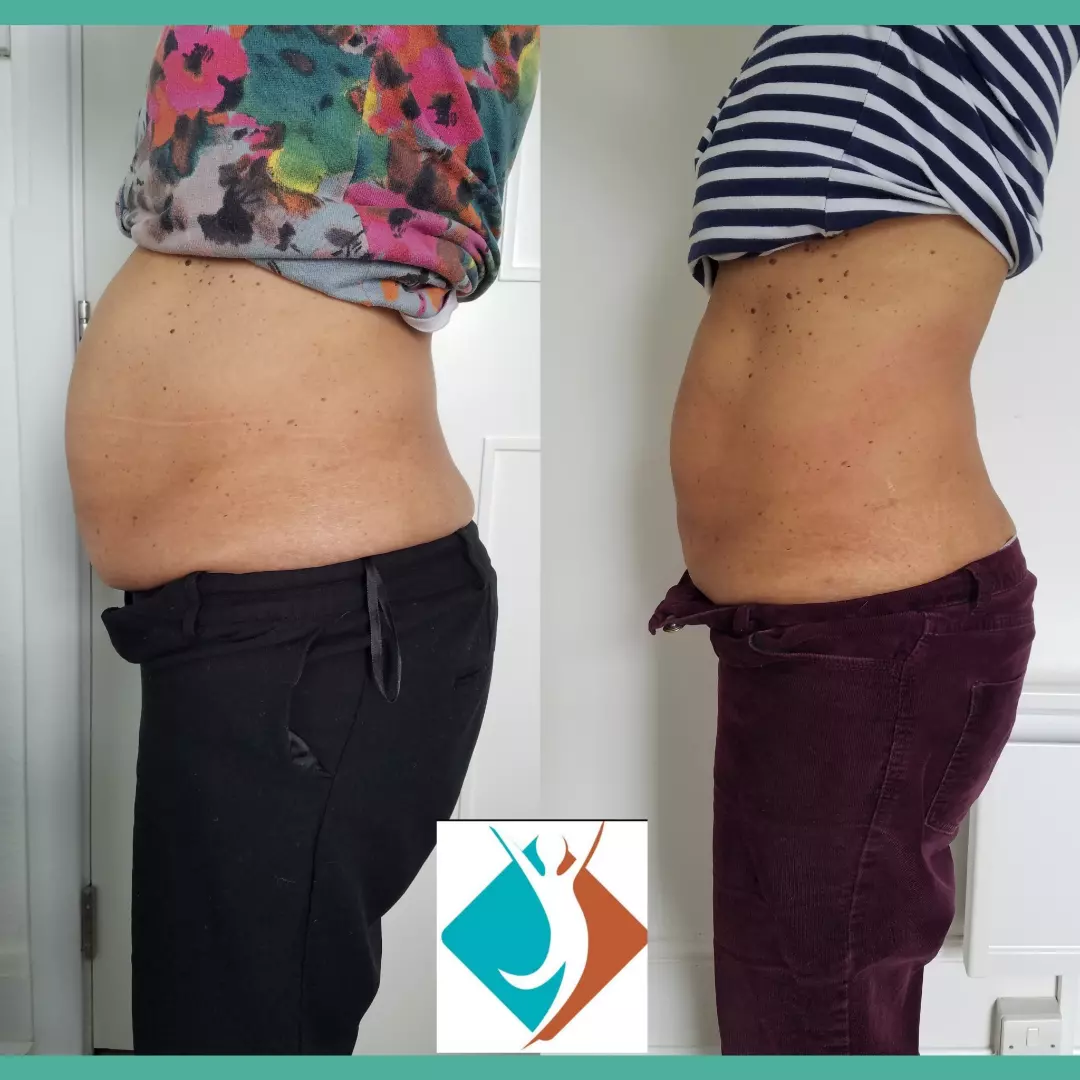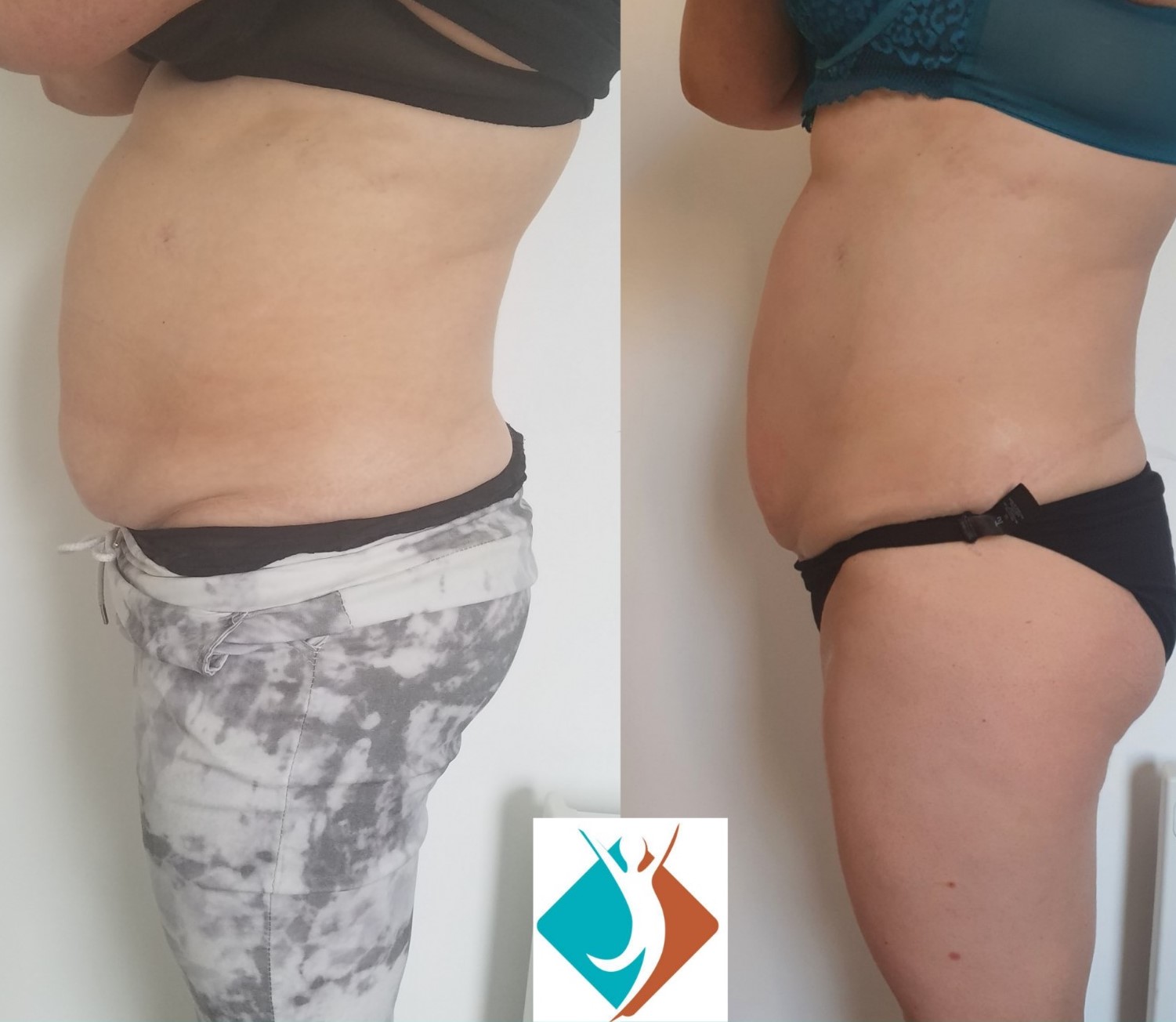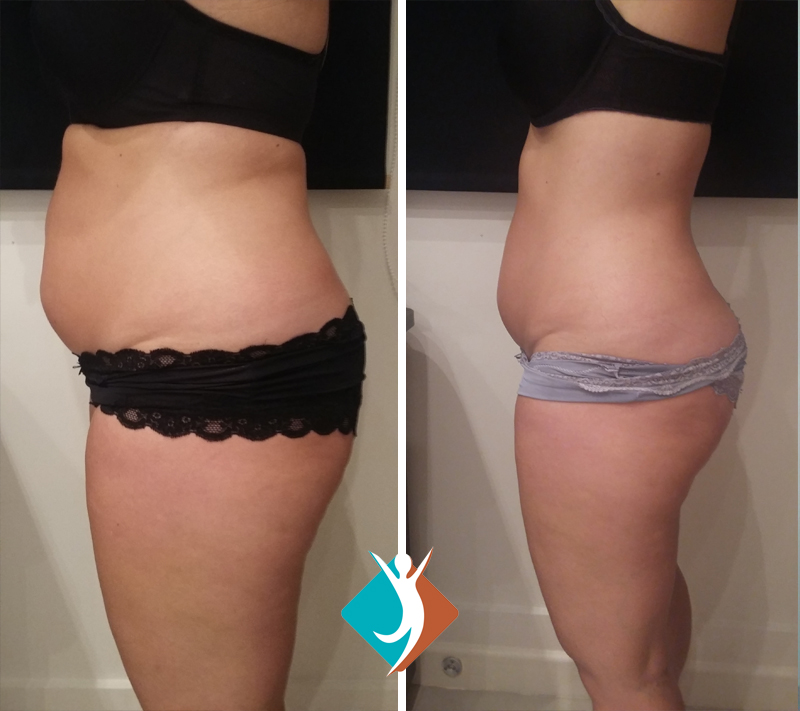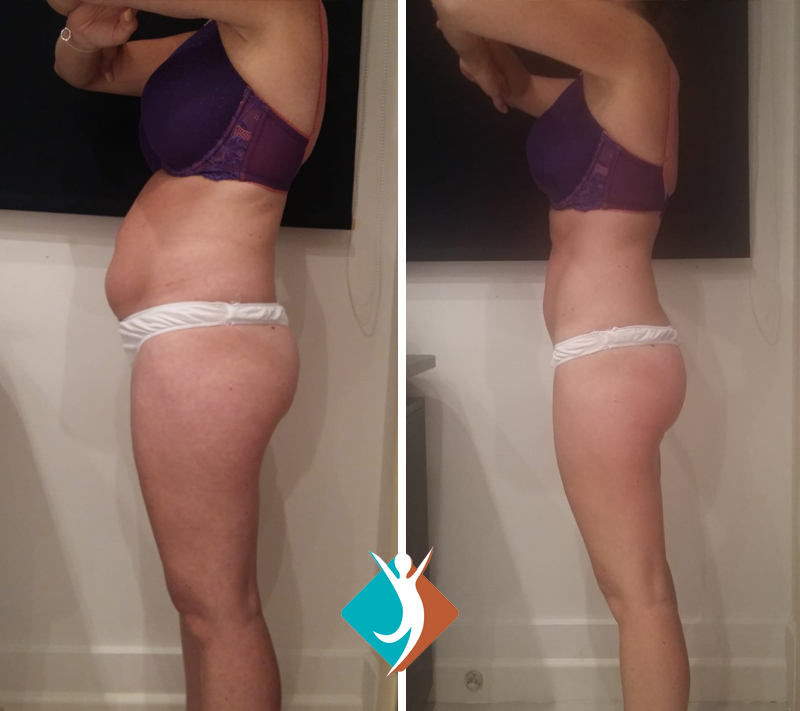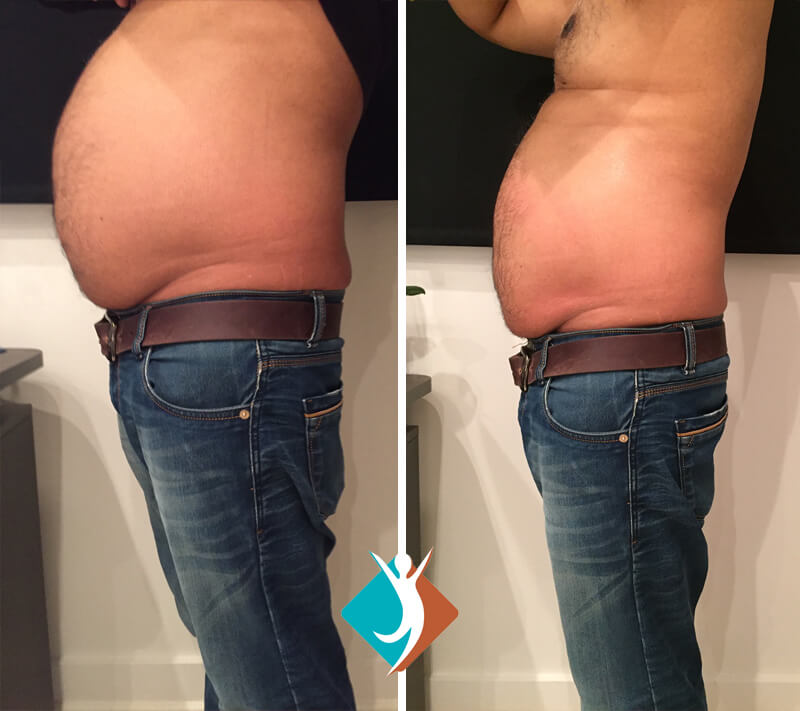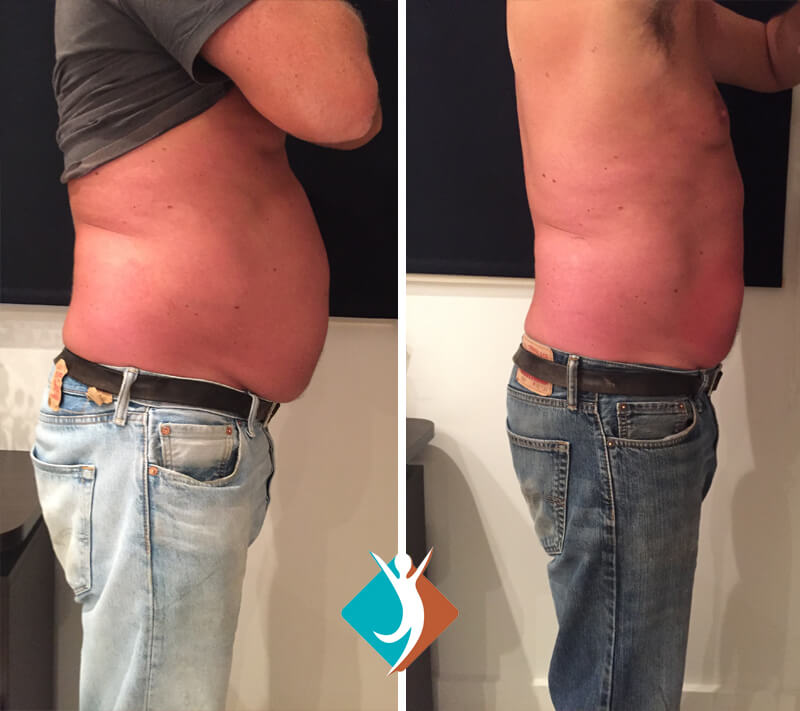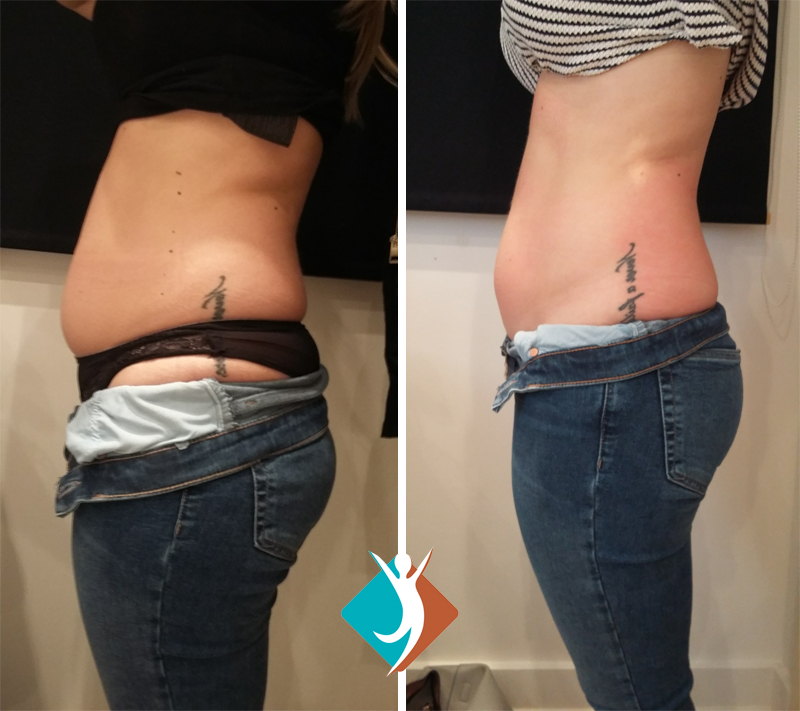 Body Contouring for the Stomach and Love Handle Reduction Prices
Consultation
Free
Standard treatment (30 mins)
Extended treatment (45 mins)
£150
£200
Course of 4 Standard treatment
Course of 4 Extended treatment
Was £600

40% Sale Price Now £359!
Was £800

40% Sale Price Now £479!
Course of 8 Standard treatment
Course of 8 Extended treatment
Was £1200

50% Sale Price Now £599!
Was £1600

50% Sale Price Now £799!
Fat Reduction Treatment FAQ's
What is the best non-surgical way to remove belly fat?
Lipofirm pro using TriLipo technology is the best non-surgical treatment to remove belly fat as it simultaneously breaks down fat whilst tightening the skin for a smooth look. As it is a non-surgical procedure it is also a safer option than more invasive alternatives.
Can body fat be removed without surgery?
Body fat can be safely removed without surgery using our treatments. The fat is broken down and passed naturally via the lymphatic system. There is no down after the treatment.
Is Lipofirm Pro an alternative to liposuction?
They are two very different procedures with liposuction being the process of sucking out fat from the target area. Whilst this can also be effective, it is a surgery rather than a treatment so comes with its risks.
How many sessions do I need?
Depending on what results you are looking for, we recommend a minimum of 8 treatments once a week.
How many inches can Lipofirm Pro remove from my stomach?
There are several factors than can determine how much fat is lost with the treatments. It is best to undergo a course of treatments and see how your body reacts, but results will vary from person to person. We expect to drop a dress size following the recommended course of treatments and following the after care.
How long does it take to see results  fat reduction treatments using the Lipofirm Pro?
You may start to see changes to your skin right away and most clients notice the loss after the forth treatment.  The continued improvements to skin tightness will come later.  This is known as the delayed tightening effect as the new collagen works its way to the surface. The skin can keep getting tighter up to three months after the treatment. Long term results can be maintained by following the after care.
Are fat reduction treatments safe?
Reducing fat and tightening skin with Lipofirm Pro treatment is very safe and a popular way of reducing fat around the abdomen and love handles. The patented technology has been FDA approved.
What is the aftercare?
The aftercare is as important as the treatment. Drinking two liters of water a day and being mindful of not over eating to ensure long lasting results.