Lipofirm Pro treatments in Coulsdon, Surrey
Try our medically-certified fat reduction treatment near you in Coulsdon, Surrey
Are you tired of constant dieting and never seeing long-lasting results? Perhaps you have stubborn cellulite that you cannot shift whatever you try? Or maybe you want to improve the wrinkles on your hands? Here at Shape and Tone Aesthetics, we offer the advanced non-surgical fat reduction procedure, Lipofirm Pro.
We are one of Croydon's most advanced aesthetic clinics, bringing clients in Warlingham and Woldingham and the surrounding areas of Surrey some of the most advanced treatments, utilising the latest technology.
Are you looking for an all-in-one solution for fat reduction, body sculpting and skin tightening? Here at Shape and Tone Aesthetics, we specialise in the award-winning Lipofirm Pro treatments, that offer non-surgical weight loss and inch loss to everyone. Available to our clients in Coulsdon, Hamsey Green and the nearby areas, our clinic in Croydon is just a short journey away.
This safe and alternative approach to weight loss and skin firming is medically-certified. This is a much harder accreditation to achieve than 'clinically proven' and it has been rigorously tested to ensure it is completely safe, with no harmful or unwanted side effects. This treatment offers a fantastic way to get rid of stubborn fatty areas, tighten loose skin and reduce cellulite. It is quick, effective and fast-acting with visible results from the first treatment.
Lipofirm Pro is a completely unique treatment. Before any treatment starts, you will undergo a detailed consultation with one of our highly-experienced therapists to discuss which area or areas you want to target and your goals. We can then create a tailormade programme, designed around your unique needs.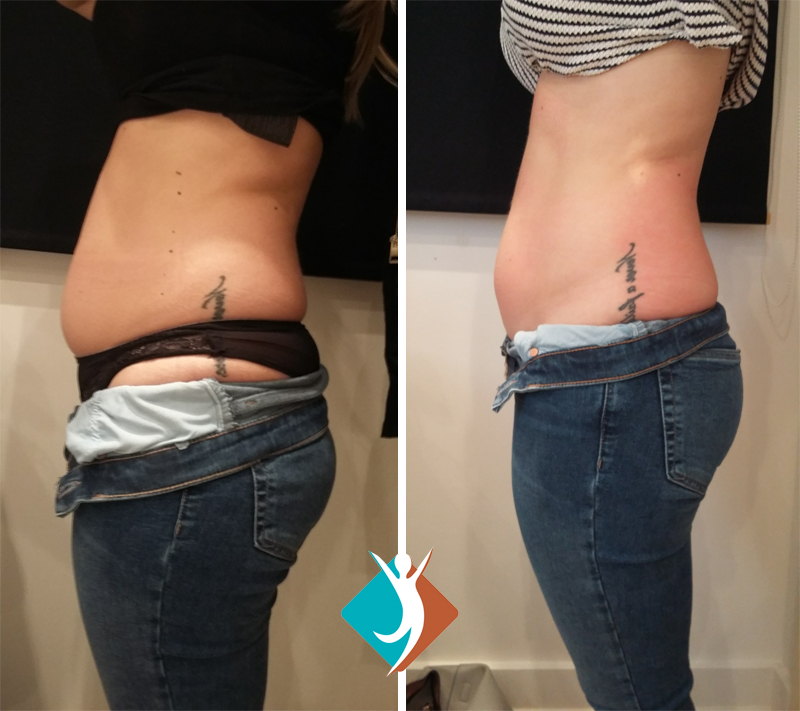 How do Lipofirm body sculpting and fat reduction treatments work?
A single applicator uses radiofrequency energy to heat fat cells. This accelerates and the fat metabolism process, causing the cells to release liquid fat.
At the same time internal pressure is applied and the combined effect increases the removal of this fat via the lymphatic drainage system.
The energy also rejuvenates the skin because it causes collagen contraction and rejuvenation. This has a skin-tightening effect.
Lipofirm Pro can be used on all parts of the body to have a contouring effect. We can treat all areas including the face, jowls, thighs, buttocks, waist, back, tummy, flanks and hands.
Treatment times vary depending on what part of the body is being treated. You will be able to see a visible difference after just one treatment, but we can advise you about the number of treatments you will need to see longer-lasting results.
Many people ask us if Lipofirm Pro body treatments are uncomfortable? The answer is no! Some people describe the treatment as a 'pinging' or 'flicking' sensation. This is the feeling as the device causing your muscle to contract, but it is not painful. After any treatment you can go back to your daily routine with no downtime.
If you would like to learn more about Lipofirm Pro, call us now on 020 3488 0662.
Non-surgical weight loss near you in Hamsey Green (CR6)
Do you want to get rid of stubborn fat? Have you tried cellulite treatments, but none have had long-lasting results? Unlike traditional liposuction, Lipofirm Pro is entirely non-invasive and will reduce fat and cellulite without going beneath your skin. This treatment will provide an instant lift on all parts of the body and provide a smoother and tighter appearance.
Body sculpting
Focused far reduction and inch loss
Lifting and toning
Cellulite reduction and improvement
Skin tightening and firming
Long-term inch loss
Detoxification and improved drainage
Enhanced blood circulation and oxygenation
Body sculpting
Lifting, firming and toning
The evidence speaks for itself! We will take before and after photos, so you can see for yourself the incredible results this treatment achieves. Celebrities across the UK and the world have spoken about how they love Lipofirm Pro.
Long term circumferential decrease

Skin tightening and body contouring

Lifting and toning of muscles

Reduction of fine lines around forehead, mouth and eyes

Facial and jaw contouring

Stimulating collagen production

Skin tightening on the face and neck

Detoxification and improved drainage
We also offer massages and hair removals. For more information about any of our services, please call us now on 020 3488 0662. We work with clients throughout the local areas, including in Addiscombe, Croydon and Crystal Palace.
Coulsdon wrinkle reduction and anti-aging facial treatments
Are you looking for a non-surgical face lift? Lipofirm Pro offers a reshaping and contouring solution. The radio frequency technology stimulates the face to produce more natural collagen in the skin. This improves elasticity, reduces and softens wrinkles and fine lines and makes your skin look smoother and clearer.
Tightening: Do you worry about saggy skin around your jowls or jaw area? This treatment is ideal for the lower face.
Lifting: Lipofirm Pro can provide an instant lifting effect around the cheeks and jawline, reducing wrinkles.
Boosts collagen: This treatment boosts collagen production, regenerating and tightening the skin.
We can also apply RF to the hands, which will have a tightening effect and reduce wrinkles.
The TriLipo RF energy also causes the contraction of collagen, leading to immediate skin tightening and contouring within the treatment areas.
Immediate results visible

Walk in, walk-out procedure

Clinically-proven to be safe and effective

Suitable for all skin types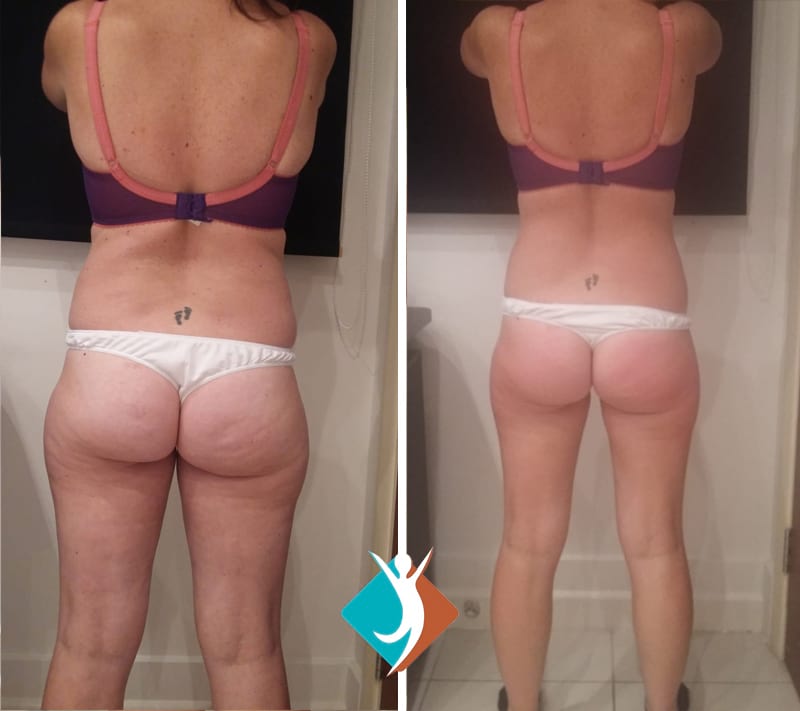 For cellulite removal and other weight loss solutions, try Lipofirm Pro in Coulsdon now
Contact us now on 020 3488 0662 or email info@shapeandtoneaesthetics.com and we will get back to you.